If you're visiting our Camp-Resort this season, you'll probably need a few suggestions for things to do outside of our North Conway campground! With all that we have to offer, you won't need to leave our New Hampshire campground unless you're itching to explore the surrounding area! North Conway and neighboring towns have plenty of options for family-friendly things to do. Here is a mix of 10 things to do near North Conway to keep in mind for your next stay with us!
Family-Friendly Attractions: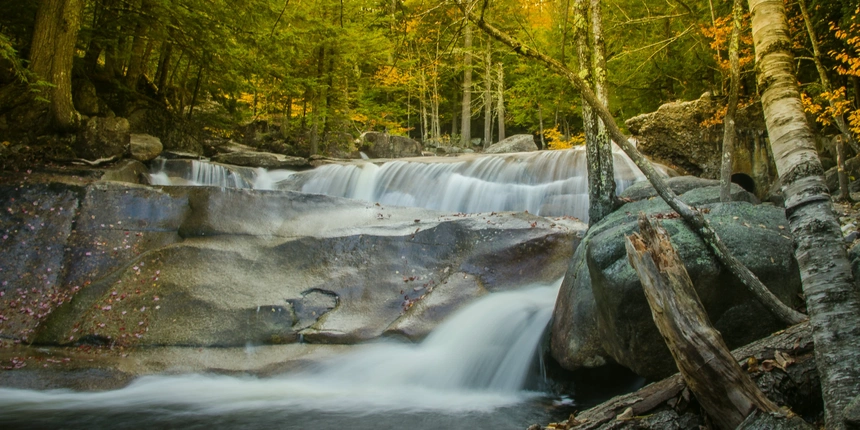 Diana's Baths
Diana's Baths is a smaller series of waterfalls that roll over the White Mountain National Forest. These waterfalls pour over rock formations eroding them out over time into giant slabs of smooth rock. These rock formations are gorgeous and definitely worth checking out and enjoying for yourself.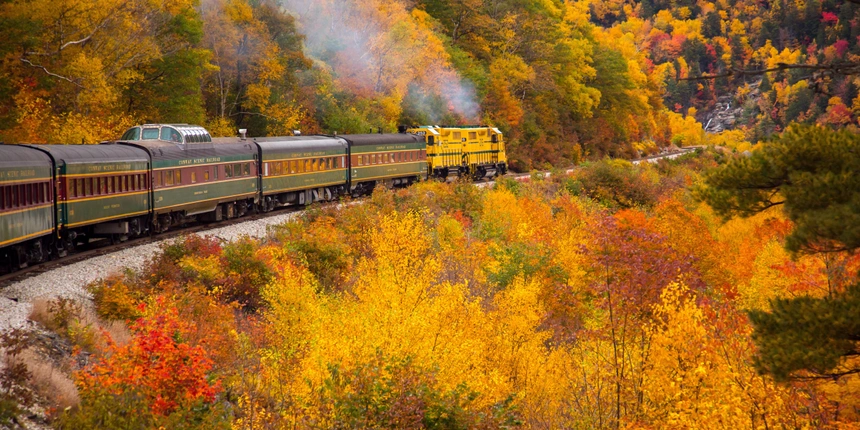 Conway Scenic Railroad
The Conway Scenic Railroad is a heritage railroad that operates on two historic railway routes. These two routes were once part of the Maine central railroad. Through their website you can book tickets to ride along these historic railroads while enjoying the serene beauty of the White Mountains.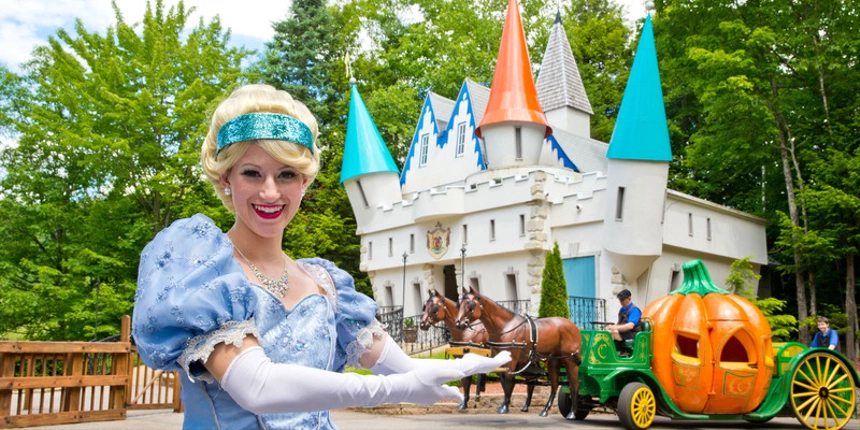 Photo courtesy of Story Land website
Story Land
Only a few minutes away from our New Hampshire campground sits Story Land. This amusement park features over 30 attractions! Enjoy roller coasters and other rides like their carousel, raft ride, ferris wheel and more! If you have small children, Story Land is a top thing to do in North Conway, NH!
Top Local Restaurants: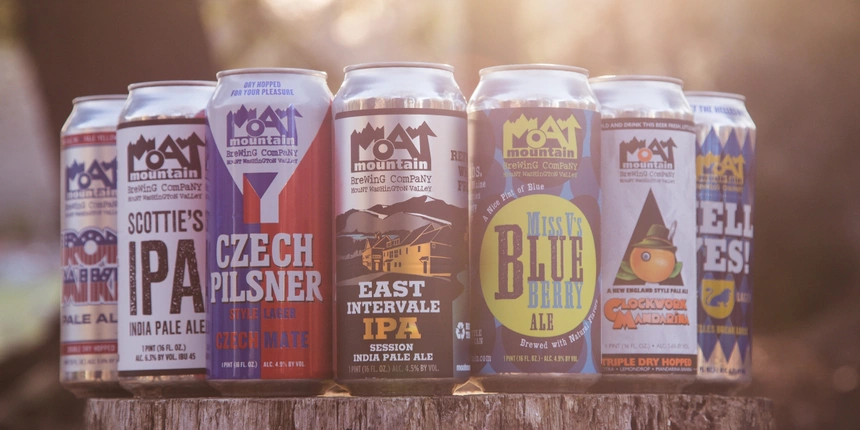 Photo courtesy of Moat Mountian Smokehouse & Brewing Co. website
Moat Mountain Smokehouse & Brewing Co.
Moat Mountain Smokehouse & Brewing Co. is located in one of the most historic buildings in North Conway. This brewery focuses on specialty ales and lagers that brew in a renovated barn from the 1700s! Beyond the brews, their smokehouse offers food inspired by many different cultures and tastes. Ranging from pot stickers to nachos, this brewery is definitely worth taking a visit!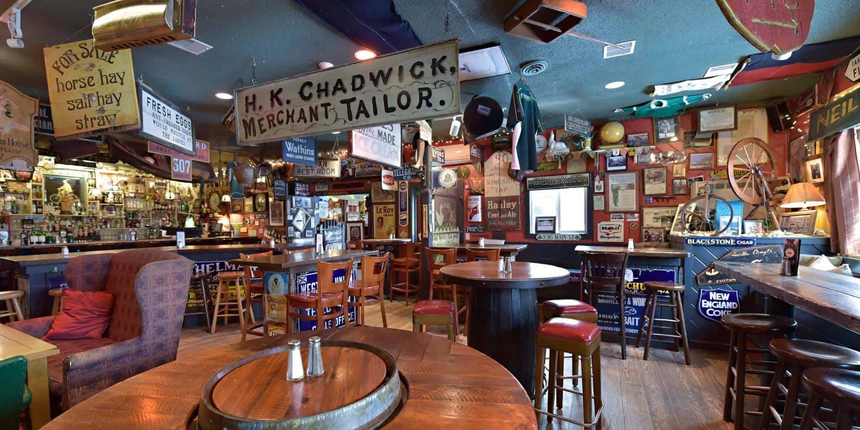 Photo courtesy of May Kelly's Cottage website
May Kelly's Cottage
May Kelly's Cottage is one of the most unique restaurants in North Conway. This traditional Irish bar and restaurant hosts traditional Irish musicians every Sunday! They also have great traditional Irish food, try their fish n' chips, Gaelic chicken, or shepherd's pie for authentic Irish fare. If you're looking for Irish food in North Conway, May Kelly's Cottage is the place to go!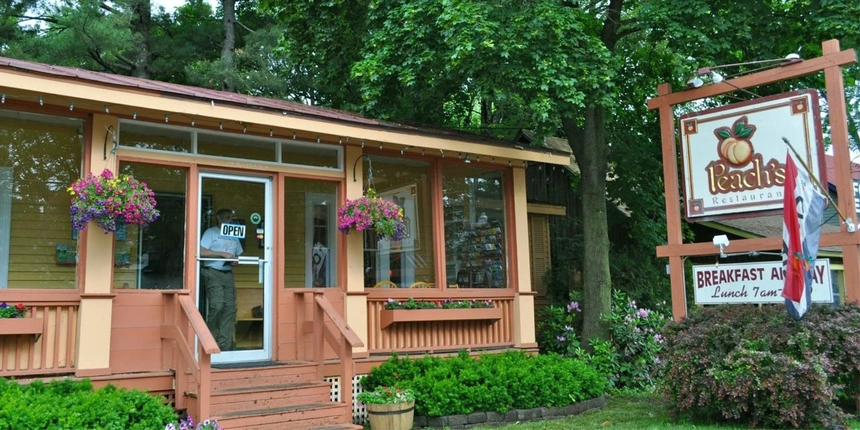 Photo courtesy of Warren Reed
Peach's Restaurant
If you're looking for a quaint brunch spot, give Peach's Restaurant a try. This family owned restaurant will make you feel right at home with their cozy atmosphere and delicious food. Try some of their tasty crepes or benedicts at this great spot!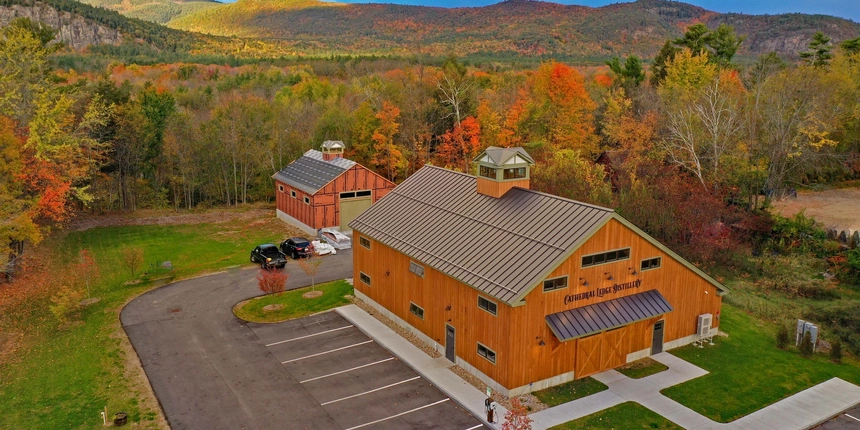 Photo courtesy of Cathedral Ledge Distillery website
Cathedral Ledge Distillery
If you're looking for something for just the grown-ups, check out Cathedral Ledge Distillery. This distillery offers tastings, tours and more! Their spirits range from vodka, whiskey, bourbon, gin and more, they also mill their grain on site to ensure a quality spirit. If you're looking for something the adults can enjoy in North Conway, this spot can't be beat!
Best Nearby Activities: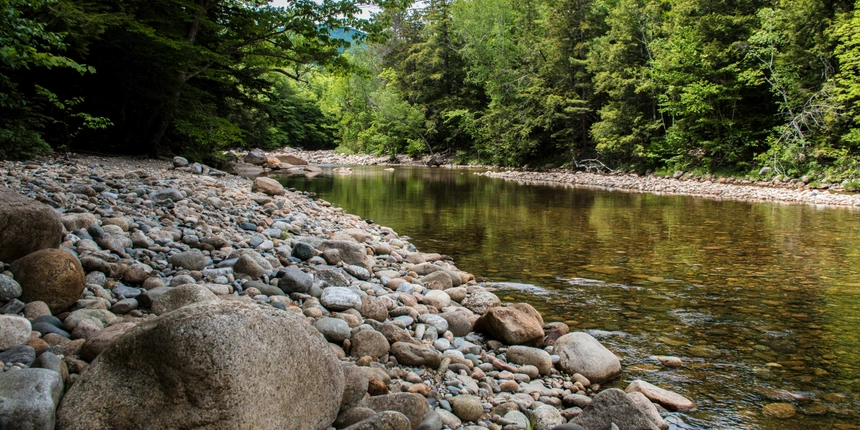 Tubing the Saco River
If you're looking for fun activities for the family during your New Hampshire camping trip, you can't go wrong with tubing the Saco River. Rent one of our tubes at our campground near North Conway, NH for a relaxing float down the Saco River - this is the perfect way to cool down after a hot day!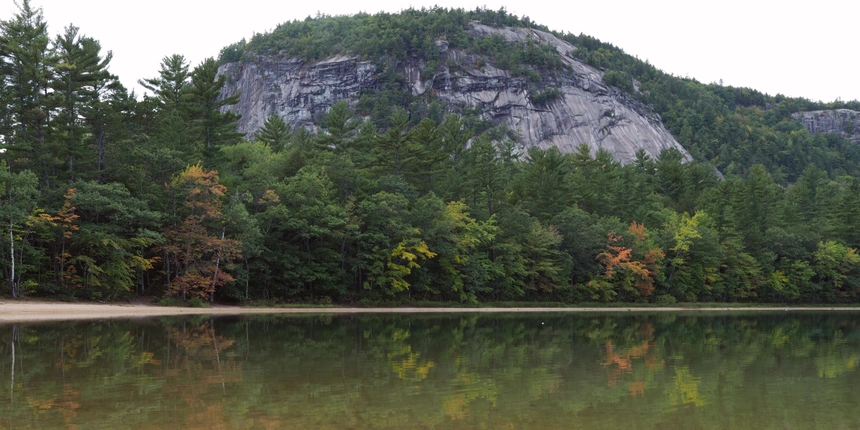 Echo Lake State Park
Echo Lake state park is located just around the corner from our Camp-Resort! Echo Lake State Park is a state park with beaches and a huge lake, as well as several hiking trails for you to enjoy sprawling over the property. For scenic views of the Saco River valley, or a nice beach day, Echo Lake state park is the place to go!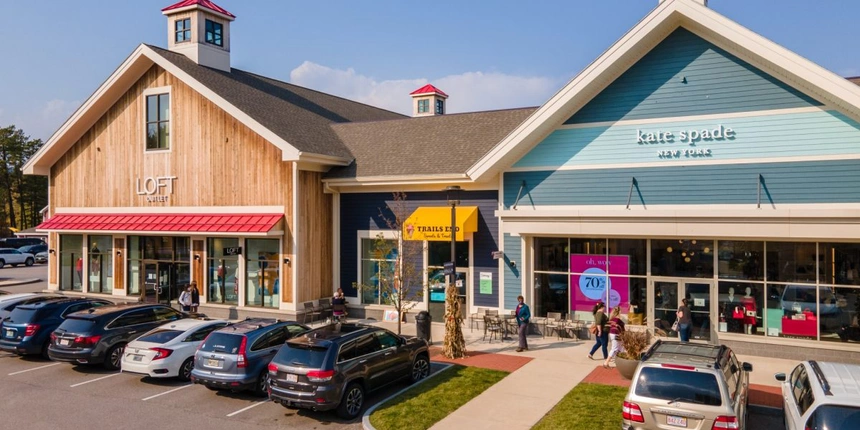 Photo courtesy of Settlers Green Outlet Mall website
Settlers Green Outlet Mall
Looking to have a calm afternoon? Tired out from a long day at our New Hampshire campground? Give Settlers Green Outlet Mall a thought! This giant outlet mall is home to tons of designer stores! Check out all your favorite brands for cheap when visiting the North Conway area.
Hopefully you're able to add a couple of these stops to your itinerary next time you stay with us! Our Camp-Resort is the perfect homebase if you're traveling to New Hampshire and interested in North Conway camping. While there is plenty to do at our Camp-Resort, we hope you can venture out to North Conway and other nearby towns to see some of our local favorites!