North Conway is just 15 minutes away from Jellystone Park™ Glen Ellis and offers a variety of hiking trails for all levels of expertise. Whether you're staying at our Camp-Resort for a week or weekend, or just passing through North Conway, we recommend checking out one of the many hiking trails this city has to offer. Keep reading for beginner, advanced, and expert hiking trails near North Conway to find one that's perfect for you!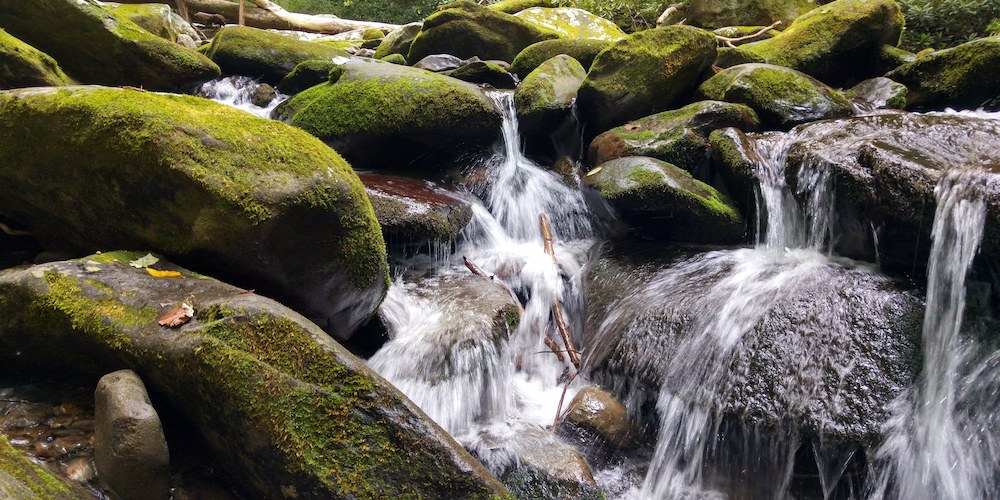 Glen Ellis Falls: Beginner - .8 Miles
This 4.8-star trail is only 600 feet long, making it less than a mile long roundtrip. Although the Glen Ellis Falls trail is short, the views are stunning! Plus, you have to walk down quite a few stairs to get down to the views of the waterfall - making it a good workout regardless of the length! Go on this 15-minute walk and experience the 64-foot falls of Ellis River! This easy hike is only 15 minutes away from Jellystone Park™ Glen Ellis.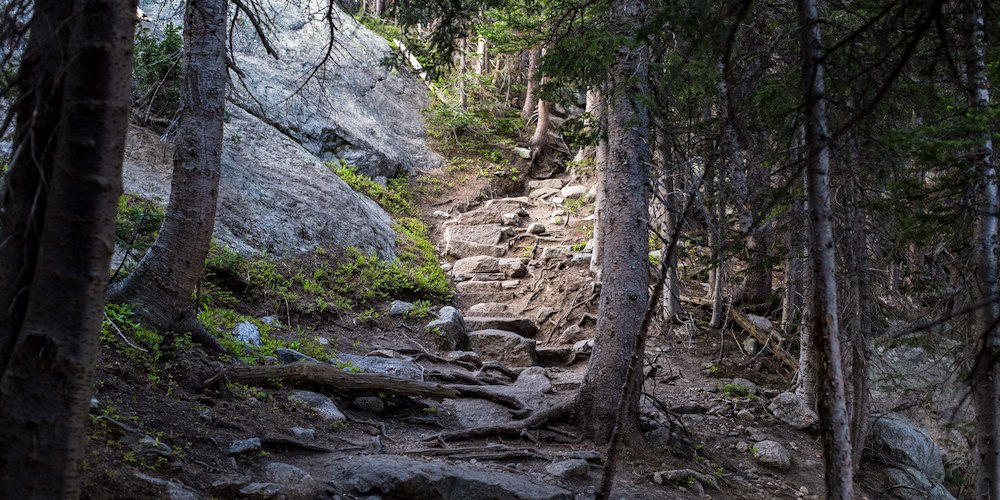 Echo Lake Trail: Beginner - 1 Mile
Rated 5 stars, Echo Lake Trail at Echo Lake State Park is a quick and easy walk around Echo Lake! This walk in only one mile long, making it around a 20-minute walk. This walk is great for beginners, or anyone who prefers walking on a flat area. This is also a great place to have a picnic! Plus, this trail is less than 15 minutes from our Camp-Resort!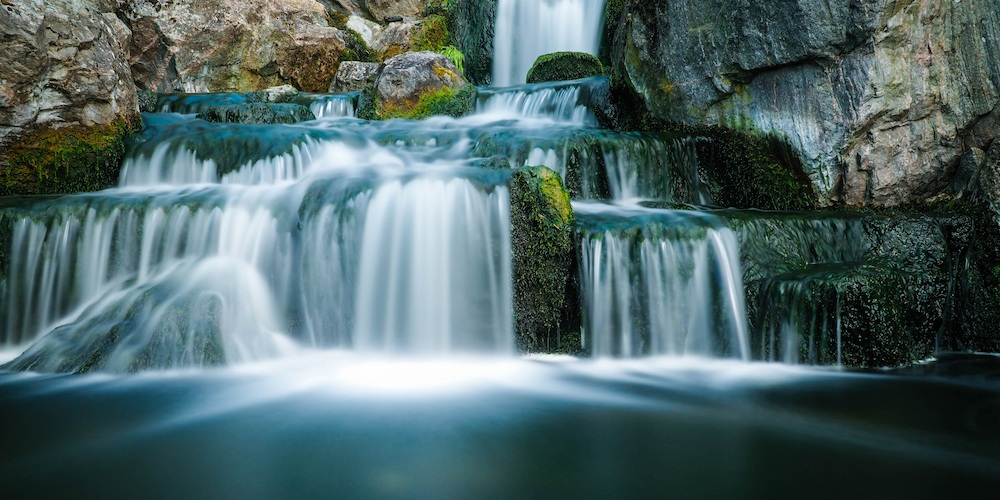 Diana's Baths: Beginner - 1.3 Miles
Diana's Baths is rated 4.7 stars for a very good reason. This scenic trail offers beautiful views of small waterfalls located all around the trail. This is a 1.3-mile hike which usually takes around 30 minutes to complete. If you're looking for an easy hike with beautiful, natural views, Diana's Baths is a must-see hiking trail near North Conway! The best part is, this trail is only 10 minutes away from our Camp-Resort!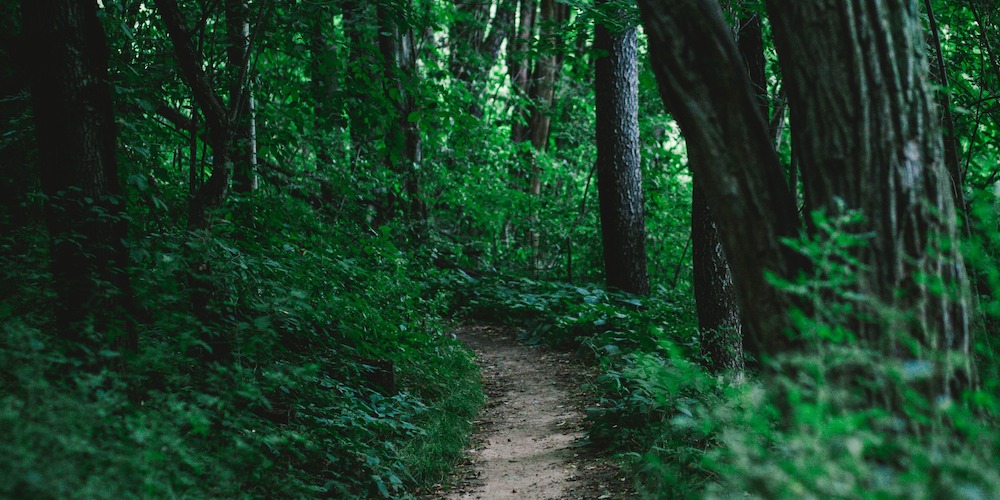 Black Cap Trail: Beginner - 2.3 Miles
Rated 4.8 stars, the Black Cap Trail Head is an easy, short hike for beginners and is a beautiful New Hampshire hiking trail! This 2.3 mile hike takes just over one hour to complete, which makes it the perfect casual trail for a North Conway hike. This trail is 15 minutes away from Jellystone Park™ Glen Ellis and is open year-round! Plus, dogs are allowed as long as they are on a leash!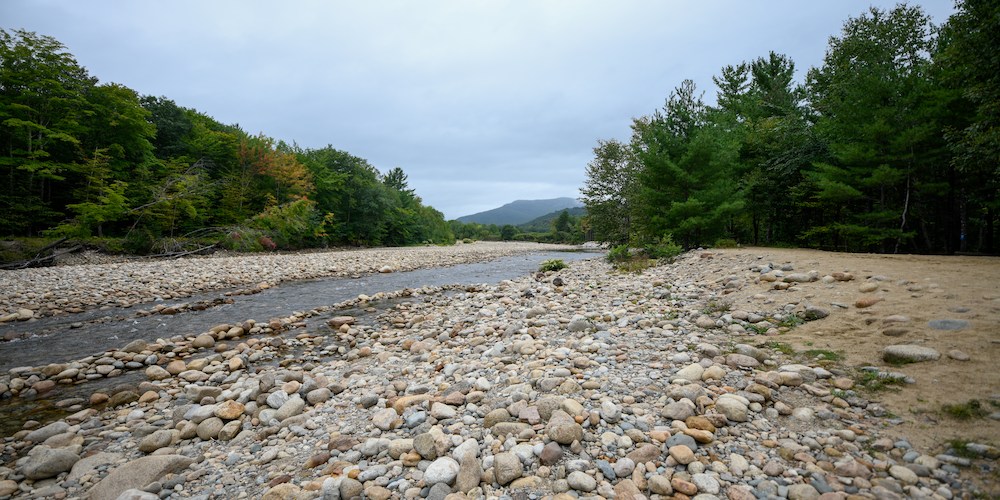 Boulder Loop Trail: Advanced - 3.1 Miles
Boulder Loop Trail is rated 4.8 stars and is a trail for moderately-experienced hikers. Rocks and boulders placed all around makes this trail a little challenging, but great for hiking and rock climbing! This trail is just over 3 miles long, which takes just under 2 hours on average to complete. This trail is 30 minutes from Jellystone Park™ Glen Ellis. Choose this trail for your next North Conway hiking trip!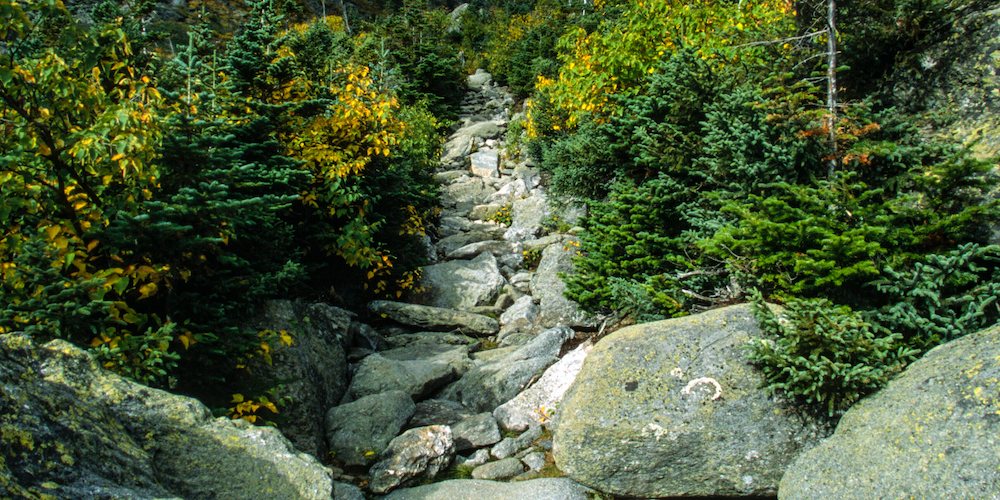 Potash Mountain: Advanced - 4 Miles
Potash Mountain is 4.1 stars and a pretty steep hike - making it moderately difficult. The steep hike, however, brings you to a high peak, which is higher than most shorter trails! When you make it to the top, you can stand on the open ledge near the summit and admire the views of mountains, brooks, and lakes that you can see from the top. This hike is only 30 minutes away from our New Hampshire campground.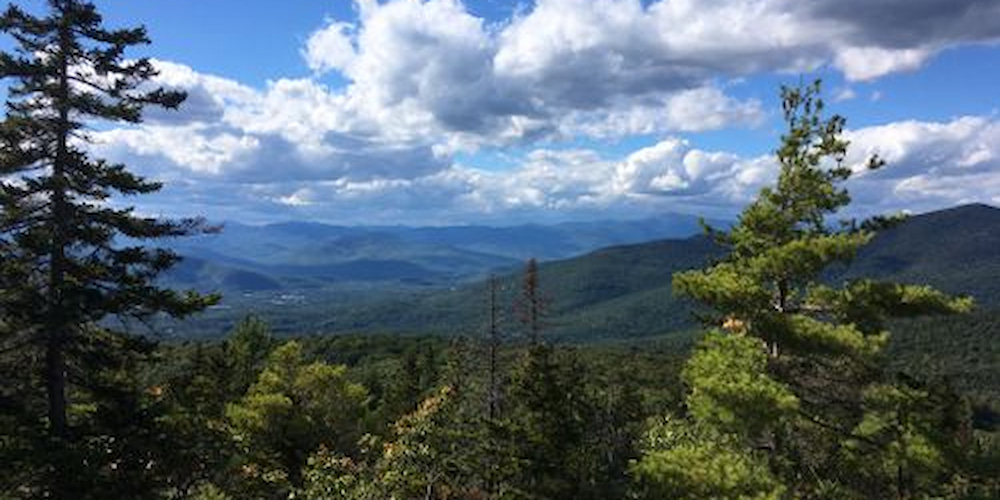 Peaked Mountain: Advanced - 4.4 Miles
This North Conway hiking trail is rated 4.7 stars and takes an average of 2 hours and 15 minutes to complete. Over 350 meters in the air, the Peaked Mountain hike exposes you to beautiful views of Black Cap Mountain, Middle Mountain, and Peaked Mountain. If you want a relatively long walk with moutainous views, the Peaked Mountain hike is the way to go!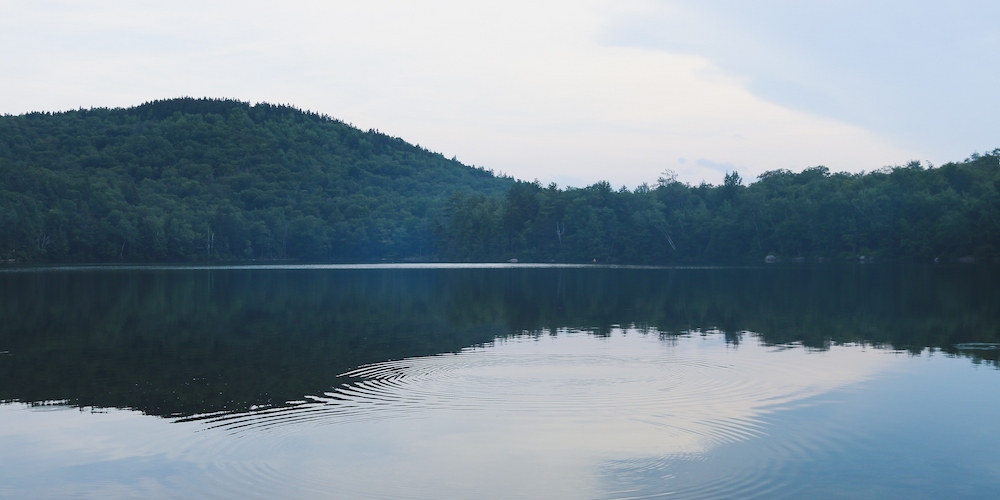 Kearsarge North Trailhead: Expert - 6.2 Miles
Only 15 minutes from our Camp-Resort lies this 4.8-star trail. Kearsarge North Trailhead is a difficult hiking trail near North Conway, because it's a steady walk to the summit of Mount Kearsarge. Once you reach the summit, hikers are awarded with clear 360-degree views of White Mountain National Forest and access to a fire tower with even better views.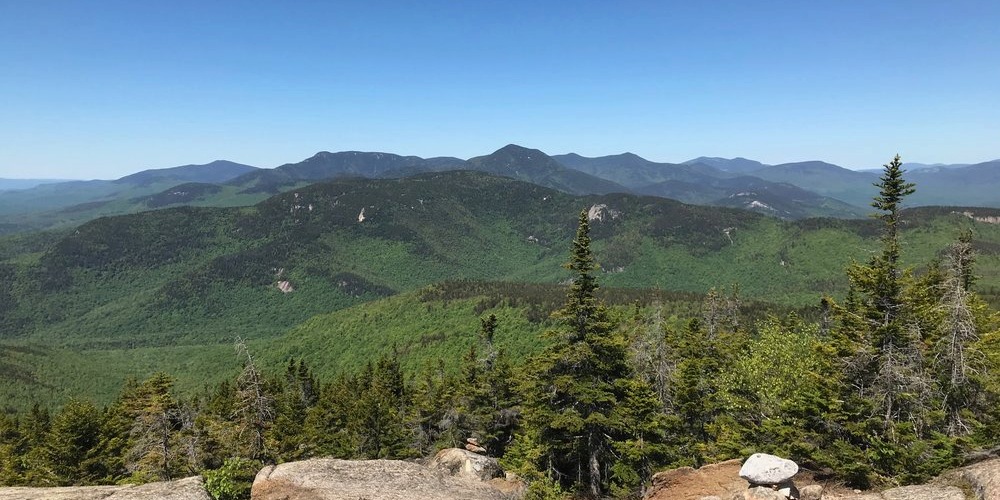 Brook Trail / Liberty Trail Loop: Expert - 7.5 Miles
Brook/Liberty Trail Loop 4.5 rated trail is quite the hike, averaging in at about 4.5 hours to complete. This difficult hike is a little over 30 minutes from Jellystone Park™ Glen Ellis, but well worth it if you're searching for a good hiking trail near North Conway. This hike offers impressive views of surrounding mountains, and the best view of Mount Chocorua. Plus, dogs are allowed, and are even allowed to be off-leash in certain areas!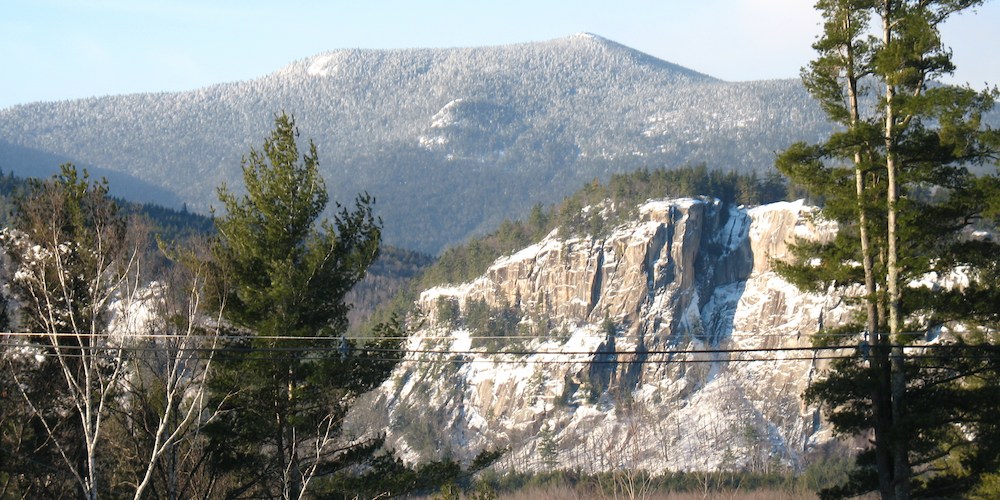 North Moat Mountain: Expert - 10.2 Miles
The North Moat Mountain trail is definitely for the most experienced hikers out there. This 5-star trail is well deserved due to the various natural beauties you'll encounter on this nearly 6-hour hike. The trail offers many different sceneries such as a flat, simple trail to begin with - great for running! You'll also encounter Diana's Baths during your hike, which is great to take a break and swim during your trek! Lastly, you'll encounter a steep hike up to North Moat which is about a 3000 feet elevation! If you're adventurous enough to try this lengthy-hike, it's 40 minutes from our Camp-Resort.
What are you waiting for?! It's time to explore one, multiple, or all of these North Conway hiking trails to top off your family getaway. Don't forget to bring sunscreen, plenty of water, and snacks!